Hello Everyone!
I hope you are all well. Welcome to 2HP's special blog page - an idea I have magpied from Mrs Pathan in 5P. Here we will have a chat with you about everything going on right now. You can communicate with us on Purple Mash (There are instructions on our class home learning page: https://cedarsprimaryschool.co.uk/home-learning/.
During these times, it is really important for everyone to stay calm. If you are feeling worried, talk to someone. It will make you feel better. If like many of us, you have also been feeling uncertain about what is to come, have some quiet time and reflect. I realised that even though there all these changes and uncertainty, I am still much luckier than many people out there. So I usually take time to thank God for all his blessings. This makes me feel so much better about things.
20.3.2020
So after a very unusual day at school, I was watching our Prime Minister on the news at 8.30pm making a very important announcement. Life as we knew it was going to be changing for a while. Many things went through my head – Will I still be able to see my family? Does that mean no seeing 2HP anymore? But then after a few moments of deep thinking I realised I was lucky to be safe, happy and healthy.
Now how to keep myself occupied? I know! Set challenging challenges for 2HP!
Day 1: 23.3.2020
First day of home schooling! Hope you are all keeping safe and staying in as advised. You should only be going out once a day as a form of exercise but remember to keep your distance! Mrs Hussain and I have been busy setting PurpleMash and MyMaths challenges which I hope you're all going to be doing! There haven't been many attempts yet so get busy 2HP and show that "source of brilliance!" Ms Patel attempted to by doing PE with Joe Wicks and I'm not sure if it was brilliant or just very, VERY sweaty!
Until next time,
Ms A Patel
Day 2: 24.3.2020
Hmmmmm… Mrs Hussain and I are still waiting for you all to get cracking with those challenges 2HP! Where are you all?? So today, I joined in with Joe Wicks and did PE! Pheyooo! How hard was that?? But I've said I'll keep it up now that all the gyms are closed and Ms Patel really wants to stay healthy and fit. It is very hard to when there's a jar of jellybeans on lockdown with me! HELP!
Stay safe and remember to keep up with your home learning!
Day 3: 25.3.2020
Well done! Some of you have started your PurpleMash and MyMaths challenges. Keep up with the fantastic work!
Stay safe and indoors!
Day 4: 26.3.2020
Today, I came to school but it was VERY empty with only 2 children in! I have never seen the school so quiet! It was very strange! I was missing you all very much.
Day 7: 29.3.2020
I hope you are all keeping well. Mrs Hussain and I are very pleased with you all who have been completing the challenges on MyMaths and PurpleMash. Remember to use our class blog to share your learning.
Today I experimented with a little camera hack that I am sure you will all want to try for your science work. With a responsible grown-up, type an animal into google on a smartphone and press 'View in 3D' It brings up the camera and within 30 seconds an animal will be in your house! Have a look. A lion invaded ours! Muhammad-Amin wanted one as a pet! Agh!
As always stay safe and remember to keep washing your hands! Especially if you have been stroking wild animals!
Day 13: 4.4.2020
Wow! It has been almost a week since my last blog! It's been a busy few days. There has been home school learning aplenty and a baking bonanza with cheese and onion pie and even rhubarb crumble inspired by your science learning. We made a garden of vegetables for Muhammad-Amin's home schooling as he has been reading a book called Oliver's Vegetables about a boy who apparently doesn't like vegetables! Hmmm! We used the vegetables to make a stir-fry. Have a look! Have you tried making a healthy salad at home like you did for DT? If you have we would love to know more! Post on our home learning blog on Purple Mash.
Healthy eating everyone!
Ms A Patel
Our Garden of Vegetable Stir Fry
Day 16: 7.4.2020
How are you all? I pray you are in the best of health and enjoying time with your family. I have been missing my mum a lot. Because she is self-isolating we haven't been able to see each other face to face for a very long time. I can't wait to give her a big kiss and cuddle once we are allowed to. As part of our once a day exercise we go and visit her and say hello from the window. This puts a smile on our face and is the best part of our day. We have been keeping up (or trying to) with Joe Wick's PE sessions. However, we have had a few cheeky treats along the way. Ms Patel attempted the Hot Chocolate Easter Egg challenge! Have a look!
Hot Chocolate Easter Egg Challenge!
Day 24: 13.4.2020
Peace and blessings to you all! These past few days have been a little sad having heard of two important people of the community who have passed away. They will be sadly missed.
Although the sun is shining, we have been staying at home playing in the yard or occasionally going for a long walk. It has been challenging to stay at home but we are trying to stay strong and are always grateful that we are in the best of health.
Mrs Hussain and I have been very pleased to see so many of you using PurpleMash and MyMaths particularly: Salihah, Reyhan, Muhammad-Ali, Noor, Abdollah, Tayyib, Inshal and Azlan. Remember to 'hand-in' your 2Do when you have finished your tasks.
Day 25: 14.4.2020
Hello everyone! As it is the Easter holidays, Ms Patel has been using her time wisely by trying to solve a Rubiks cube. See the picture below. I did it but it took me far too long! I will try and get quicker. Has anyone else been trying something new? DO let us know our class blog Home Learning on PurpleMash.
Hope you are all staying safe and enjoying family time.
Until next time,
Toodle pips!
Rubiks Cube Challenge!
Day 26: 15.4.2020
Hello 2HP! How are we all? I think there's quite a few of you enjoying your time away from school but remember there is work to be done and I hope you are all showing your best by completing the online tasks set. I have also put a life skills challenge on this link. How many will you tick off?
https://cedarsprimaryschool.co.uk/life-skills-well-being/
Can we also say thank you to Reyhan, Salihah and Zainab? Mrs Hussain and I were really touched by your beautiful comments and you have been the only ones who have asked how we are. It really gave me a warm feeling inside knowing you are still remembering us. We are thinking of you all too and hoping you are all safe and well.
Until next time,
Au revoir! (Ms Charnley will be happy
)
Day 27 16.4.20
Hello 2HP!
What lovely sunshine we have been having! Make sure you get your one hour of exercise outside with an adult, even if it is a stroll. We will be announcing the winner for the Easter competition soon, so if you haven't created a poster or created an animation on purple mash now is the time! You can create your poster on paper and email it to the school address. Good luck.
My two little girls are definitely keeping me on my toes, we have been baking doughnuts, crepes and of course making healthy things too!! Keep safe and remember to use our blog on purple mash, come on we want to hear from more of you!
Keep safe and take care!
Mrs Hussain xxxxx
Day 30: 19.4.2020
Can you believe it? It's been a month already! Mrs Hussain and I have loved seeing all the learning, creating and exploring you have been doing! We have updated our class page to show this off! Especially the Easter activities! Go have a look! But not until you have finished reading this! We have seen more people posting on our blog on PurpleMash. Welcome to Azlan and Noor. Come on the rest of 2HP let's show why we are the best class!
So what have I been up to? Well, Muhammad-Amin wanted to make pizzas! But not just any pizza! Wait for it... Gingerbread Men pizzas! Have a look! Certainly looks colourful!
Gingerbread Men Pizza Making
Anyways hope you've all had a brilliant Easter break. We are now going to put weekly tasks on our English, Reading and Maths pages. Make sure to have a look and complete! Any questions then please use our PurpleMash blog. Remember to also look at the other topics for project ideas.
Oh and before I forget, we are hoping to make another video but this time we want you to help us! Have a look below!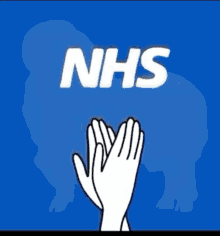 Until next time, stay safe everyone!
Ms A Patel!
Day 40: 30.4.2020
It's been a while since the last blog update. I hope you are all keeping well. The weekly home learning tasks are well underway. Ask your grownups to follow our Cedars Primary School Facebook page or see the tasks on our home learning class page.
Anyways, since our last post you were asked to send in a photo for our NHS Keyworker video! We were inundated (overwhelmed) with the photographs! Poor Ms Reynolds had a challenging task but she did not fail! Have you seen the video? Well if not check it out now! I'll let you watch it then come back and read the rest of the blog! Go on click on it! Have a hankie ready! It's going to get emotional!

Phew! That was a tear jerker! So, what's been new? Well, for Muslims all over the world, the Blessed month of Ramadan has started. This year, it has been very different. With the new lockdown rules it means, not being able to go to friends and family to break fast. However, I have been using that time to keep me and my little boy occupied. Just like many of you have welcomed the month with decorations we did the same. We made some lanterns and even a mini Masjid to encourage us to pray! Have a look below!
Ramadan Mubarak to all those celebrating and a blessed month to all! Stay safe everyone! We hope to see you all soon!
Ramadan Preparations
Ramadan Decorations and Mini Masjid