Cedars Kindness Champions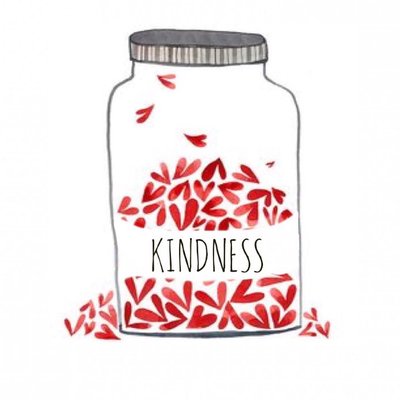 *** Children's Democratic Election in Progress ... Awaiting Results ***
Election 12th December 2019
Year 4 have been busy voting for their Champion of Kindness. We firstly decided on four children and then voted for one of those children using a ballot slip. We can't wait to find out who won!
Reception F - We have been very busy voting for our Kindness Champion of 2019!
2HP's Kindness Champion Election
2HP had to think really hard about who the three candidates could be in our Kindness Election. So we looked back at all the kindness tips we have worked through so far.
Here we are posting our votes. I wonder who our Chosen Kindness Champion is!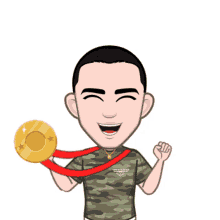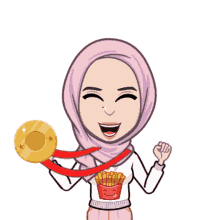 British Values
The Department for Education introduced a statutory duty for schools to promote British values more actively from September 2014, and to ensure they are taught in schools. British values include:
Democracy
The rule of law
Equality of opportunity
Freedom of speech
Individual liberty and mutual respect
Tolerance of different faiths and beliefs
At Cedars Primary School we take our responsibility to prepare children for life in modern Britain very seriously. We value the ethnic backgrounds of all pupils and families and undertake a variety of events and lessons to celebrate and explore these alongside other cultures in our country.
We ensure that the fundamental British values are introduced, discussed and lived out through the ethos and work of the school. Our inclusive curriculum provides excellent opportunities to deepen and strengthen understanding developing the spiritual, moral, social and cultural education of our children.
All children are involved in developing their own class rules and expectations of being good learners, based on the school's aims and values. Whole school assemblies introduce themes to focus all children on understanding and embracing our values and aims. This developing values-based understanding from the minute they start school, provides children with the platform for embracing difference and striving for their own goals.
At Cedars, we value the voice of the child and promote democratic processes such as our School Council, whose members are elected by their peers. Ideas and events are planned and discussed with a chance for debate and putting forward points of view.
Children are given responsibility to run assemblies and lead other children in celebrating achievements or running activities so that they are fully involved in all aspects of school life. Some of our older children are reading buddies and Playground buddies and office helpers: helping to promote our core values and high expectations of behaviour.
Our duty to safeguard children from radicalisation and extremism through adherence to 'The Prevent Strategy' ensures that any dissent or opposition to these fundamental British Values is not tolerated at Cedars Primary School.
Rationale
At Cedars Primary School, we recognise that social, moral, spiritual and cultural development is central to the education of all pupils and permeates the whole curriculum and ethos of the school. It is reflected in the behaviours of individuals and in their interactions and also in the provision of teaching, resources and learning environments.
Social development relates to the development of knowledge and understanding and the acquisition of skills in relating to others. This begins with family and friends and extends to the wider community beyond. Pupils are taught to respect each other and to appreciate each other's similarities and differences. An awareness and understanding of, and respect for, the environments in which they live is also developed.
Moral development relates particularly to developing knowledge and understanding of right and wrong. Pupils learn to make choices in their behaviour through developing knowledge of boundaries and understanding of consequences. They learn by example and by practising through role-play, story and group activities.
Spiritual development is concerned with the exploration and development of feelings and emotions; personality, individuality and uniqueness; and knowledge and understanding of their own and different beliefs and cultures.
Cultural development is concerned with encountering the defining aspects of different cultures. Explorations of values, beliefs, customs, foods, artefacts and stories allow the pupils to make comparisons and develop knowledge of lifestyles and choices of others.
Strategies
SMSC development is taught through and reflected in all areas of the curriculum and through all aspects of school life. Pupils are provided with the opportunities to gain in knowledge and understanding and to develop the skills they need to participate in the life of the diverse community in which they live. For example:
Social
There is a high level of staffing at mealtimes and on the playground to promote appropriate social interaction. Pupils play together in group games and imaginative play on their own and with adults.

Circle times feature in all classes promoting turn taking and social interaction.

The PSHE scheme of work contains units on Health and Wellbeing, Relationships and Living in the Wider World.

Children learn to be effective communicators through the school's Total Communication approach, including the use of symbols, photos, PECS, technology and Makaton.

Educational visits within the community, including swimming and horse riding.
Moral
There is an agreed reward system in place so that all children can earn prizes for good behaviour as well as academic achievement. The prizes are handed out at weekly special assemblies so that everyone shares in the success.

Regular meetings are held to discuss difficult behaviour to ensure that all staff are supported and that ideas are shared.

Behaviour plans are agreed and implemented with the help of the behaviour team.

The PSHE scheme of work has units dealing with issues to do with rules, negotiating difficult situations, emotions, caring for one another, making and keeping friends, living in a community.
Spiritual
The RE scheme of work contains units on celebrations, festivals and worship from Christianity, Islam, Hinduism and Judaism.

Children are encouraged to take part in periods of reflection at different times throughout the school week.

Through PSHE and circle time activities, children are helped to gain an understanding of their feelings and emotions and their likely impact on themselves and others.

Mealtimes start with a collective prayer led by a member of staff.

Pupils are encouraged to appreciate the awe and wonder of the world around them whenever appropriate occasions arise e.g. looking at beautiful objects in an assembly, looking for signs of Spring on a Geography trip, visiting a planetarium in Science work on the Earth and beyond.
Cultural
There are regular celebrations of religious festivals over the year including harvest, Divali, Christmas, Easter, Eid, Chinese New Year.

Geography and RE have units on other cultures and religions.

English includes units on stories from other cultures.

All pupils are accepted equally and play an active part in the school community regardless of their colour, religion or gender.

Children participate in a range of artistic, sporting and other cultural opportunities provided by the school.
Where you can find SMSC in Cedars Primary School
The curriculum as a whole

The Religious Education Curriculum

The PSHE Curriculum

Circle Time

Assemblies

Behaviour policy

Structured and personalised reward systems

Extra-curricular activities

Educational visits

Pupil Voice (Student Council)

Special days (fundraising, cultural experiences and immersion days)
Cedars Primary School - British Values
A visit from The Peace Museum, Bradford.
Year fives had a brilliant time with energetic Jude from The Peace Museum. The objective of the workshop was to inspire pupils to think about peace and peace-making. During this workshop, pupils were encouraged to reflect on what peace means and how we can be peaceful citizens now and when we are older.
Pupils enjoyed discovering the stories of the past and through Jude's amazing approach, pupils were prompted to think about their own peacefulness, as well as the value of peaceful relationships with others in the community.
British Values are important to us as individuals and as a school.
6HP recorded a video on British Values.
British_Values.mov
British Values_.mov
British Values_1.mov
British Values_6.mov
British Values_7.mov
British Values_8.mov
British Values_9.mov
British Values_10.mov
British Values_11.mov
British Values_12.mov
British Values_13.mov
British Values_15.mov
British Values_16.mov
Anti-Bullying Week - 6FE
Anti bullying week is to help make children and adults aware of the different types of bullying and their effects. The children have designed a poster in groups to analyse the importance of how bullying should STOP.
Here are the posters Class 6FE have designed using a lot of thought and using what they have learnt.
We then used these posters to brighten our corridor. They look amazing! What a brilliant way for the children to learn about bullying.
6FE Anti-Bullying Display
Displays are important as they give a lot of information to children and adults. As a result 6FE have been making recipes for a good friend which we also used in our Assembly.
This fantastic display is in the big hall. Please have a look.
A kind gesture from Cedars Choir!
Christmas is a time of giving and the choir at Cedars are showing respect for others by sharing gifts with sick children at Blackburn Royal Hospital. Thank you to all the parents who donated.
Today is the day to Vote - 12/12/19
The Future is in our hands!
In our class we have been voting for 'The Champion of Kindness' We carried out a vote from each child to decide who this very important and prestige title would go to.
Here are a few pictures to show the process of 1M voting in class.