Cedars Primary School
Promoting British Values
There has been great emphasis on the important role that British Values can play in education:
"to create and enforce a clear and rigorous expectation on all schools to promote the fundamental British values of democracy, the rule of law, individual liberty and mutual respect and tolerance of those with different faiths and beliefs." DfE
The broad and balanced skills based curriculum offered at Cedars Primary School. Cedars' Curriculum and SMSC provision equips our pupils to play a significant role in a diverse and rapidly changing world.
We believe that the acceptance of British Values is integral to life at Cedars Primary School. Such values provide the basis with regard to the standard of behaviour expected by all. They also assist our community to make the best choice in any given situation.
Some examples of how we promote British Values:
Value

How We Promote It

Democracy

Links to school values:

Respect

Pride

Ambition

UN CRC Article 12: Children have the right to say what they think should happen, when adults are making decisions that affect them, and to have their opinions taken into account.

We have an active School Council, Head boy and girl and elected prefects. These are used as an opportunity to promote and teach about democracy and the electoral process.

We encourage volunteerism in and out of school. This includes things like the School Council, sports leaders, reading partners, and also raising money for local and national charities.

Pupils help to influence teaching and learning through Pupil Voice discussions and school council.

The beginnings of democracy are taught through historical research of the Ancient Greece civilization.

Democracy is also promoted through additional PSHE lessons and assemblies i.e. debating current issues such as Brexit, visit to Parliament and our votes for school council and kindness champions.

The rule of law

Links to school values:

Respect

Honesty

UN CRC Article 19: Governments should ensure that children are properly cared for, and protect them from violence, abuse and neglect by their parents, or anyone else who looks after them.

We have high expectations about pupil conduct and this is reflected in our Behaviour Policy. There are rewards for exhibiting good and caring behaviour and consistent demonstration of our values is recognised through such things as 'Star of the Week', 'Planet Points' and 'Class Points'.

At the start of each academic year, each class develops their own class rules and agreements which they believe will make their class a happy and purposeful one.

Visits from the Fire Brigade, NSPCC and RNIB

Through our school assemblies, circle time and PSHE children are taught how to earn trust and respect and are supported to develop a strong sense of morality; knowing right from wrong and doing the right thing even when it's difficult.

The local police officer / PCSO visit the school to talk to the children and explain about their role in society.

Children are taught about the United Nations Convention on the Rights of the Child and learn to respect their rights and the rights of others.

Individual liberty

Links to school values:

Respect

Honesty

Ambition

Pride

UN CRC Article 31: All children have a right to relax and play, and to join in a wide range of activities.

UN CRC Article 15: Children have the right to meet together and to join groups and organisations, as long as this does not stop other people from enjoying their rights.

Children are taught about the United Nations Convention on the Rights of the Child and learn to respect their rights and the rights of others.

Through our school values and the PSHE programme, children are taught about personal responsibility, choices, ambition and aspiration. They are encouraged to take opportunities to follow their interests in art, music, sport etc.

SEAL has specific units relating to individual liberty including 'Good To Be Me!'

Children are taught how to keep themselves safe, including on-line. This is done through computing lessons, assemblies and outside organisations such as the NSPCC, as well as through the PSHE curriculum and Online Safety lessons/UK Safer Internet themed days and weeks.

Mutual respect

Links to school values:

Respect

Kindness

UN CRC Article 2: The Convention applies to everyone whatever their race, religion, abilities, whatever they think or say and whatever type of family they come from.

UN CRC Article 30: Children have a right to learn and use the language and customs of their families, whether these are shared by the majority of people in the country or not.

We have high expectations about pupil conduct and this is reflected in our Behaviour Policy.

Children are taught about the United Nations Convention on the Rights of the Child and learn to respect their rights and the rights of others.

Through our school's values, SEAL scheme, PSHE and circle time children are taught to respect each other, to be cooperative and collaborative, be supportive and to look for similarities while being understanding of differences.

The SEAL theme of 'Getting on and Falling Out' explores these issues well.

Mutual respect is also promoted through additional PSHE lessons and assemblies. A range of specific assemblies were delivered focusing on helping other pupils to understand specific special needs.

Tolerance of different

faiths and beliefs

Links to school values: Respect

Kindness

Pride

UN CRC Article 14: Children have the right to think and believe what they want, and to practise their religion, as long as they are not stopping other people from enjoying their rights. Parents should guide their children on these matters.

We have high expectations about pupil conduct and this is reflected in our Policy.

Tolerance of different faiths and beliefs is promoted through the Syllabus for Religious Education. Children learn about different religions, their beliefs, places of worship and festivals. The children's work on this subject or whole school learning in assemblies is often displayed in the classrooms or around the school.

This is supplemented by assemblies (Key Stage and whole school), which also mark and celebrate significant religious festivals such as Ramadan, Christmas and Diwali.

Visits are made by local religious leaders and children have the opportunity to visit different places of worship.

Children are taught about the United Nations Convention on the Rights of the Child and learn to respect their rights and the rights of others
Rationale
At Cedars Primary School, we recognise that social, moral, spiritual and cultural development is central to the education of all pupils and permeates the whole curriculum and ethos of the school. It is reflected in the behaviours of individuals and in their interactions and also in the provision of teaching, resources and learning environments.
Social development relates to the development of knowledge and understanding and the acquisition of skills in relating to others. This begins with family and friends and extends to the wider community beyond. Pupils are taught to respect each other and to appreciate each other's similarities and differences. An awareness and understanding of, and respect for, the environments in which they live is also developed.
Moral development relates particularly to developing knowledge and understanding of right and wrong. Pupils learn to make choices in their behaviour through developing knowledge of boundaries and understanding of consequences. They learn by example and by practising through role-play, story and group activities.
Spiritual development is concerned with the exploration and development of feelings and emotions; personality, individuality and uniqueness; and knowledge and understanding of their own and different beliefs and cultures.
Cultural development is concerned with encountering the defining aspects of different cultures. Explorations of values, beliefs, customs, foods, artefacts and stories allow the pupils to make comparisons and develop knowledge of lifestyles and choices of others.
S.M.S.C
SMSC development is taught through and reflected in all areas of the curriculum and through all aspects of school life. Pupils are provided with the opportunities to gain in knowledge and understanding and to develop the skills they need to participate in the life of the diverse community in which they live. For example:
Social
There is a high level of staffing at mealtimes and on the playground to promote appropriate social interaction. Pupils play together in group games and imaginative play on their own and with adults.

Circle times feature in all classes promoting turn taking and social interaction.

The PSHE scheme of work contains units on Health and Wellbeing, Relationships and Living in the Wider World.

Children learn to be effective communicators through the school's Total Communication approach, including the use of symbols, photos, PECS, technology and Makaton.

Educational visits within the community, including swimming.
Moral
There is an agreed reward system in place so that all children can earn prizes for good behaviour as well as academic achievement. The prizes are handed out at weekly special assemblies so that everyone shares in the success.

Regular meetings are held to discuss difficult behaviour to ensure that all staff are supported and that ideas are shared.

Behaviour plans are agreed and implemented with the help of the behaviour team.

The PSHE scheme of work has units dealing with issues to do with rules, negotiating difficult situations, emotions, caring for one another, making and keeping friends, living in a community.
Spiritual
The RE scheme of work contains units on celebrations, festivals and worship from Christianity, Islam, Hinduism and Judaism.

Children are encouraged to take part in periods of reflection at different times throughout the school week.

Through PSHE and circle time activities, children are helped to gain an understanding of their feelings and emotions and their likely impact on themselves and others.

Pupils are encouraged to appreciate the awe and wonder of the world around them whenever appropriate occasions arise e.g. looking at beautiful objects in an assembly, looking for signs of Spring on a Geography trip, visiting a planetarium in Science work on the Earth and beyond.
Cultural
There are regular celebrations of religious festivals over the year including harvest, Divali, Christmas, Easter, Eid, Chinese New Year.

Geography and RE have units on other cultures and religions.

English includes units on stories from other cultures.

All pupils are accepted equally and play an active part in the school community regardless of their colour, religion or gender.

Children participate in a range of artistic, sporting and other cultural opportunities provided by the school.
Where you can find SMSC in Cedars Primary School
The curriculum as a whole

The Religious Education Curriculum

The PSHE Curriculum

Circle Time

Assemblies

Behaviour policy

Structured and personalised reward systems

Extra-curricular activities

Educational visits

Pupil Voice (Student Council)

Special days (fundraising, cultural experiences and immersion days)
Cedars Kindness Champions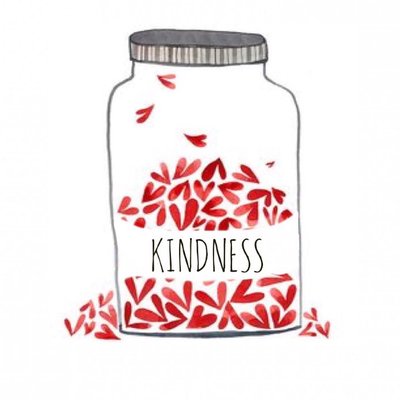 Children's Democratic Election chose...
Our Winners!!!
Election 12th December 2019
Cedars Primary School - British Values
A visit from The Peace Museum, Bradford. Year fives had a brilliant time with energetic Jude from The Peace Museum. The objective of the workshop was to inspire pupils to think about peace and peace-making. During this workshop, pupils were encouraged to reflect on what peace means and how we can be peaceful citizens now and when we are older. Pupils enjoyed discovering the stories of the past and through Jude's amazing approach, pupils were prompted to think about their own peacefulness, as well as the value of peaceful relationships with others in the community.
British Values are important to us as individuals and as a school.
6HP recorded a video on British Values.
Anti-Bullying Week - 6FE
Anti bullying week is to help make children and adults aware of the different types of bullying and their effects. The children have designed a poster in groups to analyse the importance of how bullying should STOP.
Here are the posters Class 6FE have designed using a lot of thought and using what they have learnt.
We then used these posters to brighten our corridor. They look amazing! What a brilliant way for the children to learn about bullying.
6FE Anti-Bullying Display
Displays are important as they give a lot of information to children and adults. As a result 6FE have been making recipes for a good friend which we also used in our Assembly.
This fantastic display is in the big hall. Please have a look.